Start Your Project with appyReward
Whatever your goal or the size of your project, appyReward will help you to automate your reward-based promotions. We hope that you will be 100% satisfied!
---
What can I expect?
A brief conversation to discuss your needs
A live demonstration of our platform
All your questions answered
No commitment whatsoever

Stellar customer service, versatile functionality

The integration with Mailchimp was easy and the amount of support we received from their team was comparable to none. It was my first time leading a similar project and the Appy team walked me through the process step by step and answered any and all questions I had.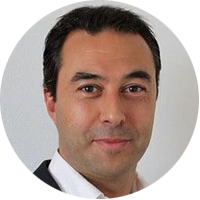 Great App!!!

A very user friendly app. Instant delivery of the gift and substantial catalog. Brilliant! Technical support is also very responsive. Thank you Mike for your help! Nothing to say really. So far, we've had no issue.